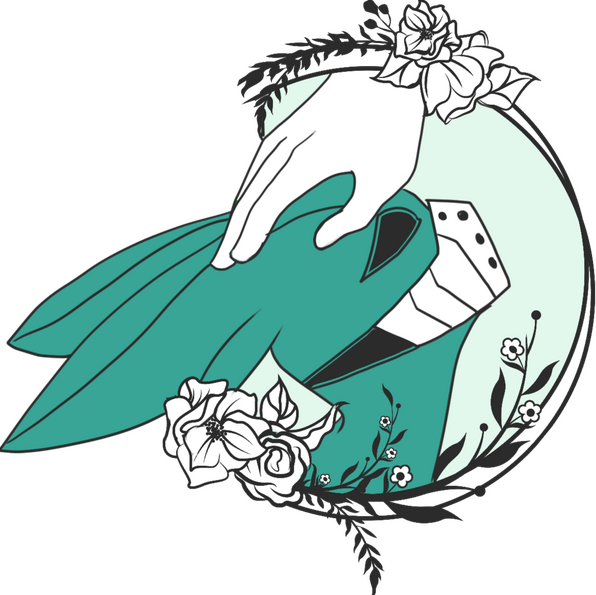 DEKU is a zine catered to appreciating Izuku Midoriya throughout his life. This is a GEN zine that will touch on different periods of his life and various bonds he's formed over time.Sign up to our mailing list!To all buyers, Please read our PREORDER ADVISORY
and check your emails for ADDRESS UPDATE FORMS
---
"I'm Not Gonna Be Your Worthless Punching Bag Deku Forever...
I'm The Deku Who Always Does His Best!"
PREORDER INFOThank you for your interest and support for Deku Zine: An Izuku Midoriya Fanzine. The team has been hard at work to bring you a wonderful bundle of wonder and joy, featuring our stellar MC, Deku!Please note that we are a fanmade project and are not in any way affiliated with the series or its creator.If you are interested or have purchased from our shops, please be advised of the following:Physical Bundles
- All physical bundles are preorders and may take 2-4 months for manufacturing/production. Updates will be sent on our social media regarding these items.
- All physical bundles are sold in limited quantity during preorders. This is to ensure our product's quality as well as in consideration of our fulfillment mod. In the event that we go over our projected sale limit, we may, consider increasing preorder quantity.
- Plushies preorder quantity, however, will remain set as it is our promotional limited item.
- To all UK buyers, please proceed to our Etsy with the same username as our bigcartel/carrd to purchase our zine.
- If you are in the uk and you have ordered from big cartel, we are not responsible for any vat charges. You, the customer, will have to pay these yourself upon arrival at your country.
- You may find necessary information regarding each bundle on our bigcartel and etsy storefronts.
- The zine is not responsible for customer customs/VAT and must be shouldered by the customer.
- Our packages will be bundled with care by our experienced shipping mod. We are not responsible for damages to the bundle and its contents incurred during shipping and handling. For concerns regarding your item, please contact your postal service. Thank you.
- Orders are non-refundable once preorders have closed. (April 15)
- We are not able to ship to France, Germany, or Russia at this moment. If your shipping address sends to any of these countries, you are assuming risk and we are not liable if it is not able to be delivered. Thank you for your understanding.Digital Items
- All digital items will be sent out alongside the physical items.
- Please do not reproduce/reprint, resell, or alter our digital products. Our creators worked incredibly hard on their pieces, let us treat their creations with respect like true heroes do!
- Please do not repost pages or artworks or complete fics on social media. Should you be interested in asking permission regarding this, please confirm with each creator's terms for crediting and reposting and/or contact each creator separately.US/INTL dekuzine.bigcartel.com
UK etsy @ dekuzine
Meet the Mods
This team of Deku enthusiasts are filled with passion and want to face everything with a smile - just like Deku!
Mod Sim is our head mod who will also be in charge of writers, layout, finances and shipping. She is the hero who will bring our zine to success!Sim has modded a handful of other zines and contributed to several as well. Click her icon to check out her carrd.
Mod aijou is here to help with graphics and social media to make sure everybody knows the zine team are as approachable as Deku!She can be found in other zines as a mod and artist as well! Click on her icon to get to know her better!
Mod Koyomu is our talented art mod who is creating all of our beautiful promotional art. While this is only her second time modding, she is no beginner in the zine world and can be found contributing to many zines and events alike!
FAQ
What is a Fanzine
A Fanzine is a magazine-style booklet related to different fandoms/concepts as a form of entertainment created by a variety of artists and writers.What is this Fanzine about?
All things DEKU! This is a SFW GEN zine focusing on appreciating Izuku Midoriya throughout his life.What items can we expect to see?
Artworks will include single page, double page, and comics! (And a Kareshi style comic aka a shoujo-manga POV Comic featuring our favorite broccoli boy if anyone is up to it!)
Fics up to 2.5k words each
Merch of usual items like Sticker sheets and prints and a few surprises ;)Will ships be featured in this zine?
No. This zine will maintain a general theme focusing on Izuku's life. While our team may explore the bonds Izuku has, there will be no ship content.Are AUs allowed?
As per IC results, we will only feature canon-compliant pro-hero or student days content.Can I apply even if I make NSFW outside of the zine?
Yes you may apply! However, we want to reiterate that we do not accept NSFW samples in our applications.
Is this Fanzine for profit or for charity?
It will be a for-profit zine! We want to ensure all of our creative participants are able to be paid for their hard work and with changing tax laws, we feel for-profit is the best way to do this!How will contributors be compensated?
All contributors are guaranteed a free PDF version of the zine. We have three goals in mind when it comes to the physical compensation.Goal 1: Physical Zine
Goal 2: Full Bundle (Zine & Merch)
Goal 3: Full Bundle + free shippingProfits after shipping and production will be split between mods and contributors.Can I apply if I'm a minor?
Due to becoming a for-profit zine, we will only allow minors who will turn 18 by February 28, 2023 on board the team, as a paypal account will be necessary prior to payouts.Please reach out to our socials should you have any unanswered questions! Please note that information is subject to change!Last updated: July 2, 2022 4AM EST
SCHEDULE
| Phase | Dates |
| --- | --- |
| Interest Check | May 1 - June 12 |
| Applications | July 1 - August 15 |
| Results Sent | September |
| Concept Check | October 1 |
| Check-in I | November 1 |
| Check-in II | December 1 |
| Check-in III | January 3 |
| Final Submission | January 30 |
| Pre-Orders | March 11-April 15 |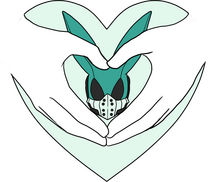 APPLICATION GUIDELINES
Page and Merch Artist GuidelinesSubmit 3 of your best samples, along with a portfolio of at least 10 pieces. The samples may be part of the portfolio.Portfolios may be submitted as Social Media/ Google Drive/ other collations. But social media links must be free of clutter (e.g. Twitter Moments).No NSFW will be allowed in the portfolios and samples.At least one piece must have complicated background. (Yes, this holds true even for merch artists especially when applying as print artist.)Only include completed works in your portfolio (no sketches/wips).BNHA Samples are preferred but not required.Writer GuidelinesSubmit 3 of your best samples, no longer than 3K words each. At least one sample must be a completed piece.Your portfolio must include at least 5 pieces (may be submitted as AO3/Google Drive etc.)NSFW may be in your portfolio (not samples!) but must be properly tagged.At least one (1) BNHA sample is required.
GENERAL GuidelinesAll samples must be original. Traces and colorings will result in disqualification and ban from future projects.Please tag any necessary CW/TW in the provided area in the application forms.Samples must be SFW. Ship art is allowed, but please be reminded that the zine content will be Gen.Previous zine experience is not required.Make sure your links are accessible! The mod team will not chase after submissions with faulty links. Tip: check if your google drive links are working by opening them in incognito.Please reach out to our socials should you need assistance or have any unanswered questions! Please note that information is subject to change!Failure to follow guidelines will result in disqualification. Results will be released within September.Last updated: Aug 16, 2022 9:17PM ESTMEET OUR CONTRIBUTORS!